Baltic Control Group has been acquired by Apave Group
Apave Group press release: click here
Apave is an international group with over 150 years of experience, specializing in management of technical, environmental, human and digital risks. Apave Group CEO, Philippe Maillard explains the reasons for the acquirement of Baltic Control Group "We are taking a new step in our development: Baltic Control Group is a recognized player in the TIC industry and its expertise and business sectors are both consistent with, and complementary to, those of Apave. I would like to extend a warm welcome to the 185 employees of Baltic Control Group who are now joining us".

That Baltic Control Group has been acquired by a TIC colleague like Apave is an incredible milestone and achievement. It is a testament to the hard work of the outstanding Baltic Control® family covering both employees and partners worldwide. It is a tribute to the global Baltic Control® brand and business created through 42 years.

"We are very pleased and excited about joining Apave Group and are confident that this decision will strengthen our group and business to the benefit of clients and partners worldwide. We know Apave as a strong and professional company run by an ambitious and dedicated management team" says the CEO of Baltic Control Group and Baltic Control A/S Martin E. Pedersen.

CEO of Baltic Control Certification A/S and Baltic Academy ApS Karina E. Nielsen continues: "Our Baltic Control Group goals and visions remain unchanged. We continue to be a global one-stop inspection, testing and certification company that offer unparalleled global and agile service particularly in many difficult third world countries".

The Baltic Control® management team will continue since the former owners Karina E. Nielsen and Martin E. Pedersen, both are committed to stay as CEOs for the three companies of Baltic Control Group: Baltic Control®, Baltic Control® Certification and Baltic Academy.

In 2007 Martin E. Pedersen and Karina E. Nielsen took over Baltic Control® from their parents Hugo and Gun Pedersen which founded Baltic Control® in 1980. "We are very proud of how Baltic Control® developed since we inherited the company in 2007 until today where Apave acquired Baltic Control Group" and they continue "Baltic Control Group has been the corner stone of the Pedersen family, we are very proud of the achievements, so are our parents Hugo and Gun. During the years it has been both fun and challenging but also a lot of hard work and Baltic Control Group really is very special to us. As stated above, we have no intentions of leaving Baltic Control Group because our journey continues, and new goals lay ahead. We love what we do, working with employees, partners and clients worldwide and running Baltic Control Group to achieve its full potential, now backed by Apave Group".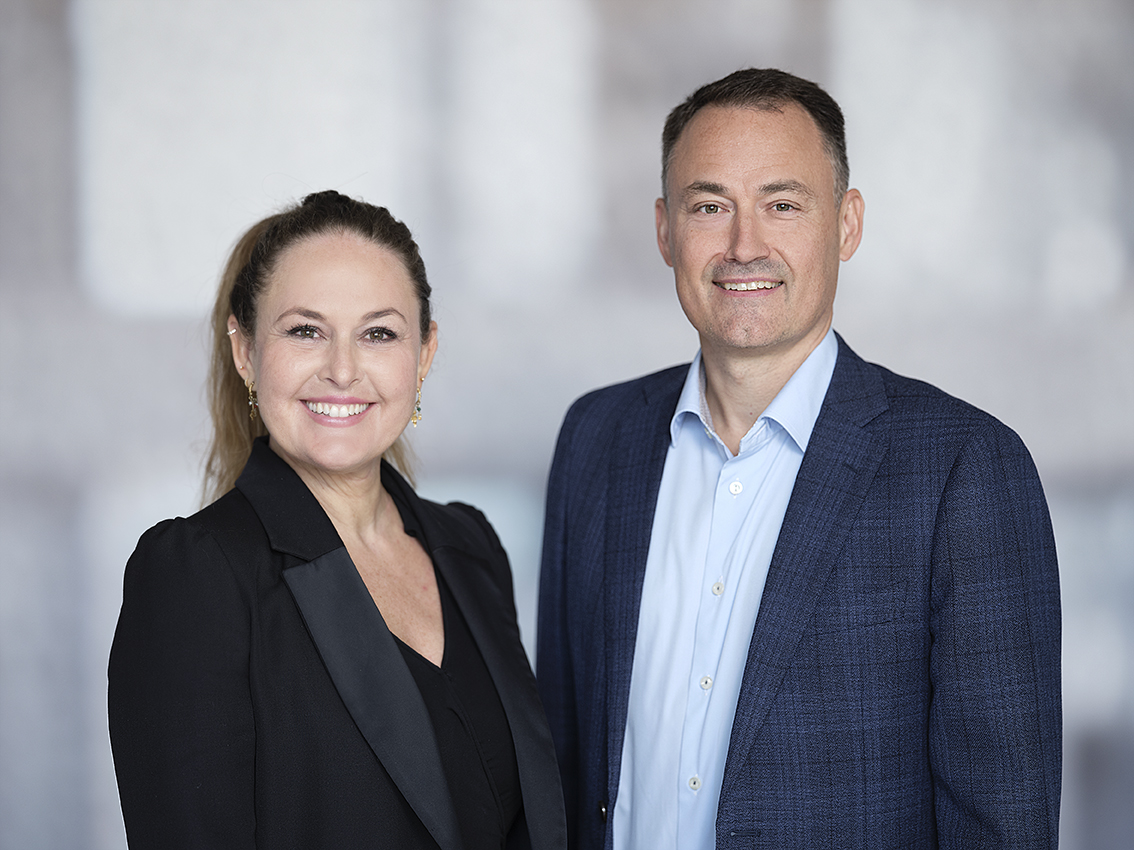 CEO Karina E. Nielsen & CEO Martin E. Pedersen, Baltic Control Group

Link to Apave Group: click here